Planting Seeds
"But, as a farmer's wife, I'm reminded there's beauty and growth in all seasons."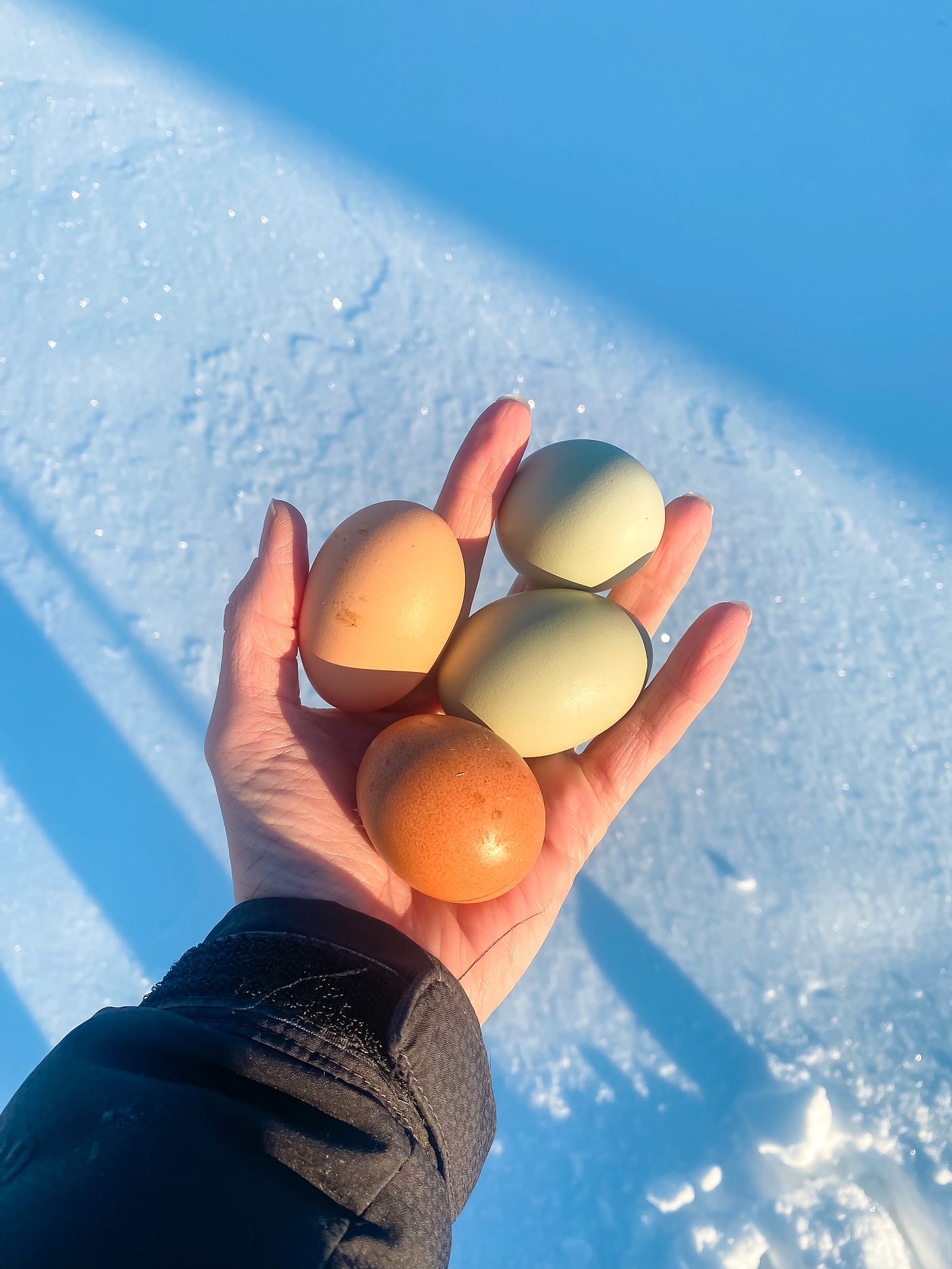 "Come help me feed the chickens!" I call to my two-year-old. "You need a coat, okay?"
"Go bus?" she asks, pointing to the empty coat rack.

"It's not time yet," I laugh. "They just went to school!" I say, kneeling beside her. I zip her jacket, then we head outside.
She runs ahead, stepping on the orange leaves as we walk through the backyard. I shiver, welcoming the crisp air. After we feed the chickens, we walk back into the house, and I'm met with dirty dishes from breakfast, along with the big kids' pajamas strewn down the hall. I begin loading the dishwasher, thinking of the piles of laundry waiting for me. From the corner of my eye, I see my toddler climbing the kitchen cupboard—again.
"Get down, Nora," I sigh, taking her down. "You're not supposed to climb up there."

Each day, I clean up messes and do the laundry, only to do the same thing tomorrow. And I don't get to wipe my hands after a teachable moment and never teach the lesson again. Sometimes I wonder if any of the seeds I'm planting are taking root.

But, as a farmer's wife, I'm reminded there's beauty and growth in all seasons. Last fall, winter wheat seeds were planted in our fields. Weeks later, green shoots poked through the fertile soil. The wheat will go dormant in these frigid months—and if the wheat doesn't go through a period of cold temperature, it will not produce seed this spring.

After the big kids are home from school that afternoon, my oldest hugs me, "I'm sorry I left my PJs on the floor this morning. I forgot."

"It's okay," I smile, ruffling his hair. "Did you see the pile of leaves out front?" He grins, his feet already moving.

The vibrant colors of fall, back-to-school routines, and shorter days are obvious signs of change. But sometimes, we have to believe that even though we can't see the growth beneath the soil—it's still happening.

Seasons—on the farm and motherhood—are never wasted. So, I'll keep planting the seeds, trusting they'll grow in their own time.